WATERFOWL HUNTING SASKATCHEWAN CANADA
GOOSE HUNTS, DUCK HUNTS & CRANE HUNTS
SaskAlta is located just east of the Alberta border into Saskatchewan. We are very fortunate that we have the North Saskatchewan River right next to us that holds the waterfowl until freeze up. Even on a dry year we always have the river to keep us in birds. I have experienced spotters who live in the area and keep in close contact with the land owners. They know where the peas are being planted and where the ducks and geese are roosting to make sure that we have the same land access or even more each year.
Waterfowl hunt packages are 3 or 4 days with 6-8 hunters in camp. Small groups allow ample shooting and quality shooting for each hunter.
Every hunters possession limit is a 3 day bag limit which is 24 geese, 24 ducks, 50+ snow geese and 15 sand hill cranes.  The hunt usually cover limits of dark geese and ducks; the cranes and snows are a bonus that we strive to get as many as we can.  If you take birds home they will be winged and frozen. Birds you leave behind will be donated to needy families.
READ MORE ABOUT OUR HUNTS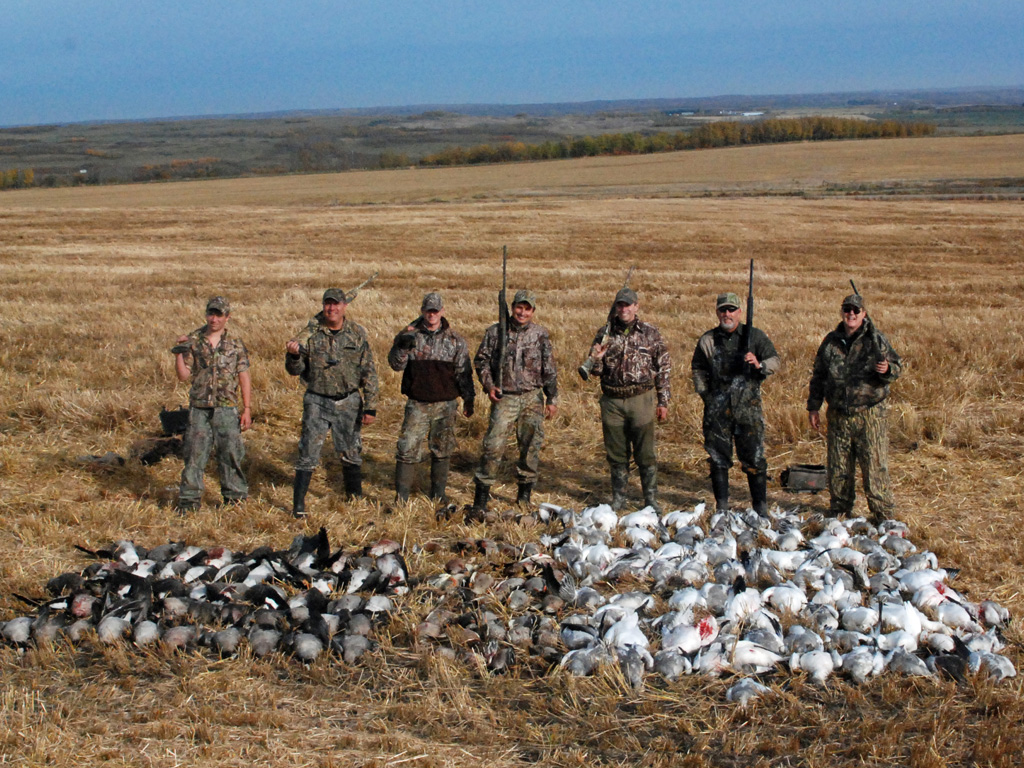 OUR SUCCESS SPEAKS FOR ITSELF